The fourth round of Mobil 1 Cup powered by e-tepalai.lt just finished in the glamour of Monte Carlo streets. However, the race was not so glamorous. It was hard and full of action, where Lithuanian Grantas Kareckas showed his ability to stay out of it and take an easy win as Hamilton does on Formula 1 these days.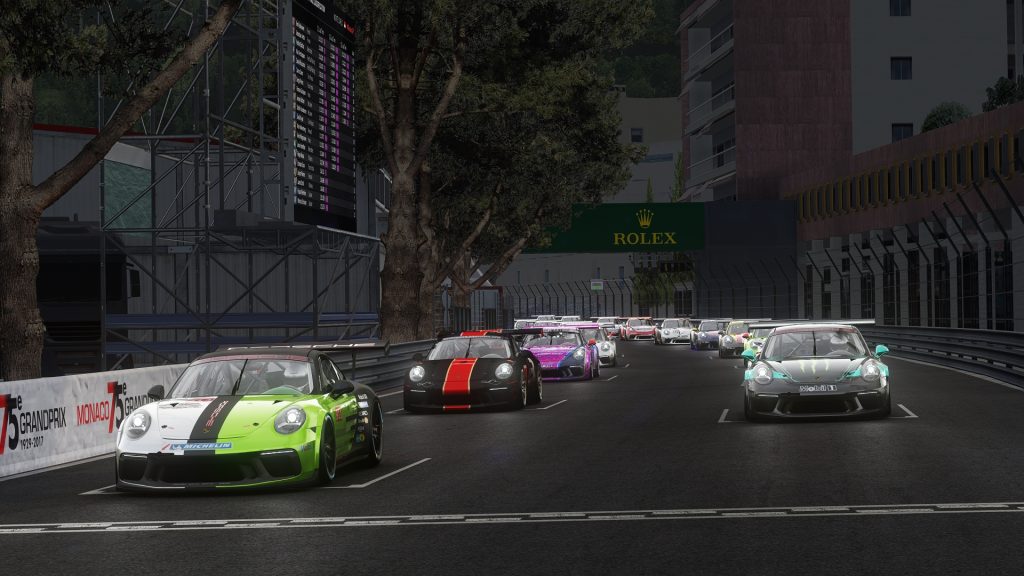 Three-time Formula-1 World Champion Nelson Piquet once said, that "Driving an F1 car in Monaco is like riding a bicycle around your living room". We cannot imagine the F1 calendar without this legendary and glamorous circuit (and that exact year just passed by), it's history. But we can agree, that the race in a super narrow 3,3 km city circuit isn't very interesting as it's impossible to overtake.

You think so as well? Then you should watch the fourth round of Mobil 1 Cup powered by e-tepalai.lt championship where more than a hundred e-racing specialists gathered in Porsche GT3 Cup cars with the identical set-up. As the track is too small for that amount of participants, they were divided into divisions according to their WSS rating. Find the broadcast here:

How close was the competition? Well, in qualification 16 drivers squashed into one second, but one Lithuanian Grantas Kareckas, it seems, was used to driving a bike inside his house as he lapped the circuit almost half a second quicker than the other ones. Take a look at TOP5:
When the lights went out, Grantas made a brilliant start and kept the lead, but behind him, hell broke loose. Italian Giuzeppe Mazzei sprinted to 2nd, championship leader Polish Jakub Charkot took 3rd and Lithuanian Tauras Gudinavičius not only lost podium places but was lucky to stay 4th after he rubbed both of his car mirrors to Gubarevs Porsche from one side and the wall from other in the second corner. E. Dean and E. Zadeikis pushed each other on a hairpin and last round winner J. Nimz got the air.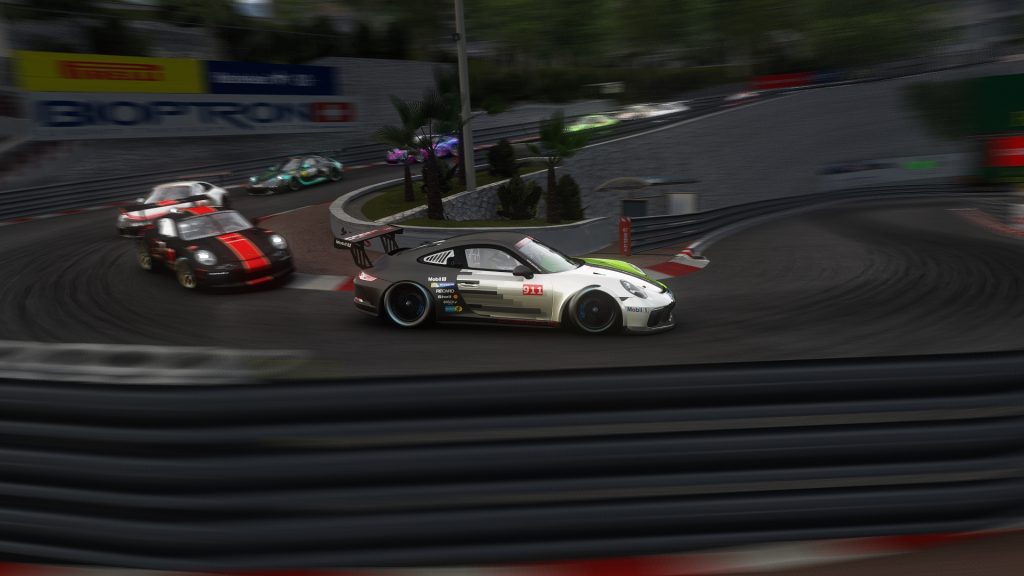 After some full of action-packed laps it seemed that the race convoy is getting it's shape, but on lap 8 Zadeikis knocked Urbonas on the hairpin turning his car sideways and blocking the way. The hell broke loose again.
Only Grantas Kareckas raced his way with a brilliant pace perfect mandatory pit stop strategy and no incidents to a finish line to take the unquestionable win.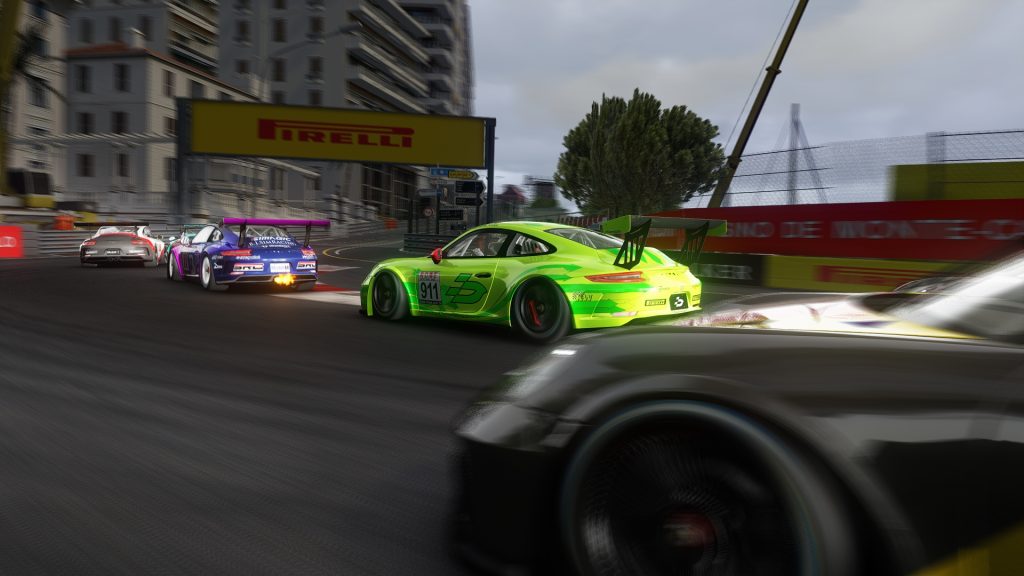 Lithuanian Evaldas Dzialtuvas took a SUPER LAP prize (1:33.608), gets 5 additional championship points, and 5 liters of MOBIL 1 oil from e-tepalai.lt.
The next round of Mobil 1 CUP is already this Sunday which will take us to England – Brands Hatch GP circuit.
1 Division race results:
2 Division race results:
3 Division race results:
4 Division race results
TOP30 overall season standings after round 4