This time World Sim Series in partnership with official ExxonMobil distributor UAB "P. Markevicius ir Ko" presenting a new championship series – Mobil 1 Cup powered by www.etepalai.lt
Porsche and Mobil 1 partnership is based on delivering optimum performance for a truly outstanding driver experience. Championship round one kicks off on December 20.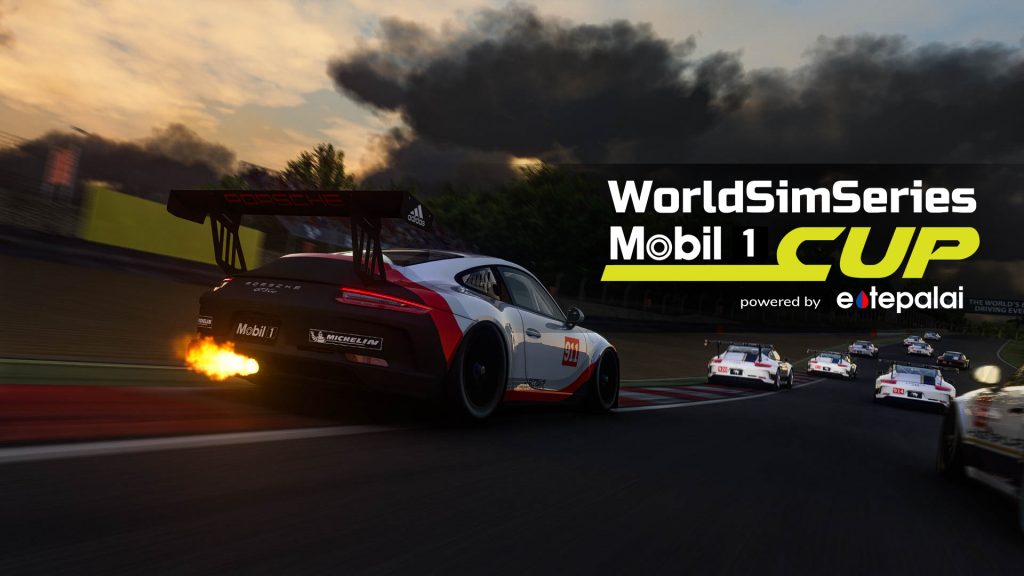 One hour of racing with the mandatory "Pit Stop", a locked car setup, new motivational point system and regulations should bring a lot of joy for the drivers and spectators!
The championship consists of eight rounds, six best races count in overall season standings.
2020.12.20 round 1 @ SPA
2020.12.27 round 2 @ Redbull ring
2021.01.03 round 3 @ Bathurst
2021.01.10 round 4 @ Monaco
2021.01.17 round 5 @ Brands Hatch GP
2021.01.24 round 6 @ Oulton park
2021.01.31 round 7 @ Sebring
2021.02.07 round 8 @ Nordschleife Endurance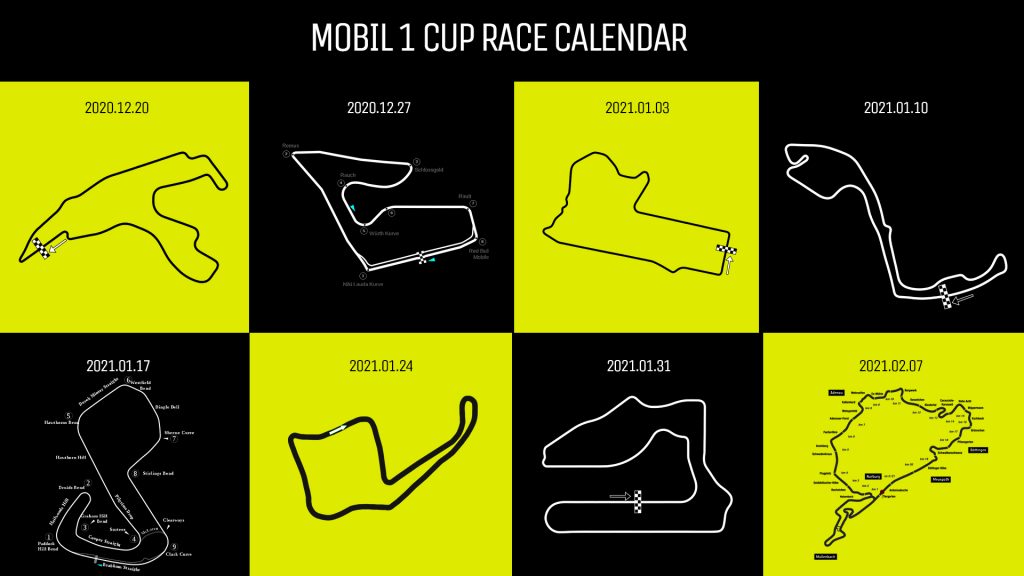 CHAMPIONSHIP PRIZES
Thanks to the new partner, the top 3 overall championship winners will be awarded by:
1st place 250 EUR + 20 L Mobil 1 oil
2 nd place 150 EUR + 20 L Mobil 1 oil
3 rd place 100 EUR + 20 L Mobil 1 oil
SUPER LAP AWARD
In every round, the driver who will shoot the fastest race lap time will be awarded by 5 points in season standings and 5 Liters of Mobil 1 oil, which the participant will be able to choose for himself.
The Mobil 1 prizes will be delivered to your doorstep by our championship partner etepalai.lt