Porsche cup racing is back in Brands Hatch. Around 100 Porsche GT3 Cup cars gathered to this cozy roller coaster in the woods of Kent, the UK for the 5th round of Mobil 1 Cup powered by e-tepalai.lt. Although Sunday evening for drivers in their rigs wasn't so cozy. It was a tense fight, where German Jan Nimz took it all.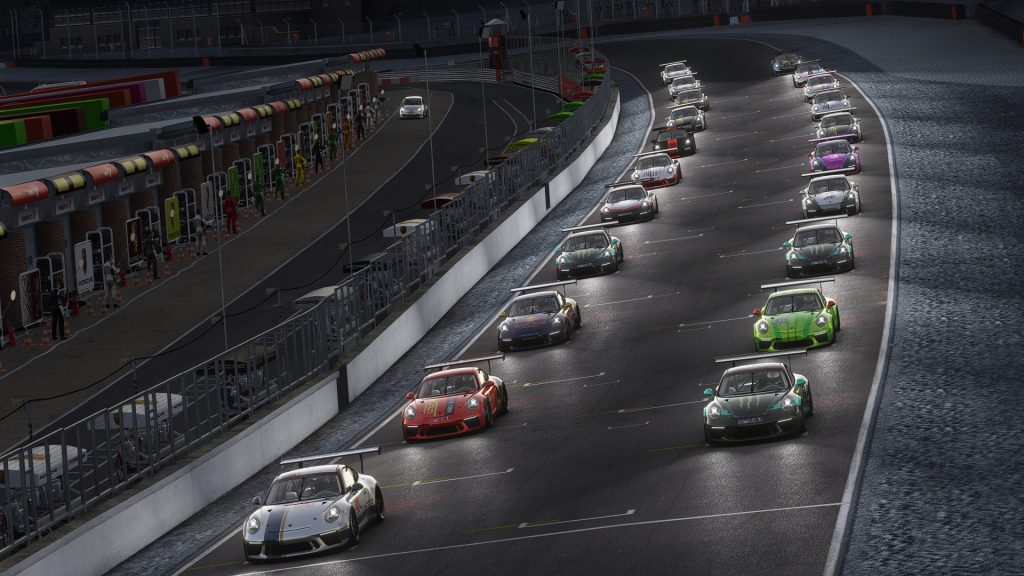 Hundred identical Porsches with screaming H6 engines racing at Brands Hach at late evening? Sound's fun, but you could only dream about it. Old neighbor ladies from West Kingsdown wouldn't be pleased with that. Although in the World Sim Series platform everything is possible. Not only to race with fellows sim racers but to win money or Mobil 1 oil from e-tepalai.lt. Watch the replay here:
It gathered around 100 drivers, they were divided into 4 separate divisions by their speed and 8 round championship now got to the 5th round.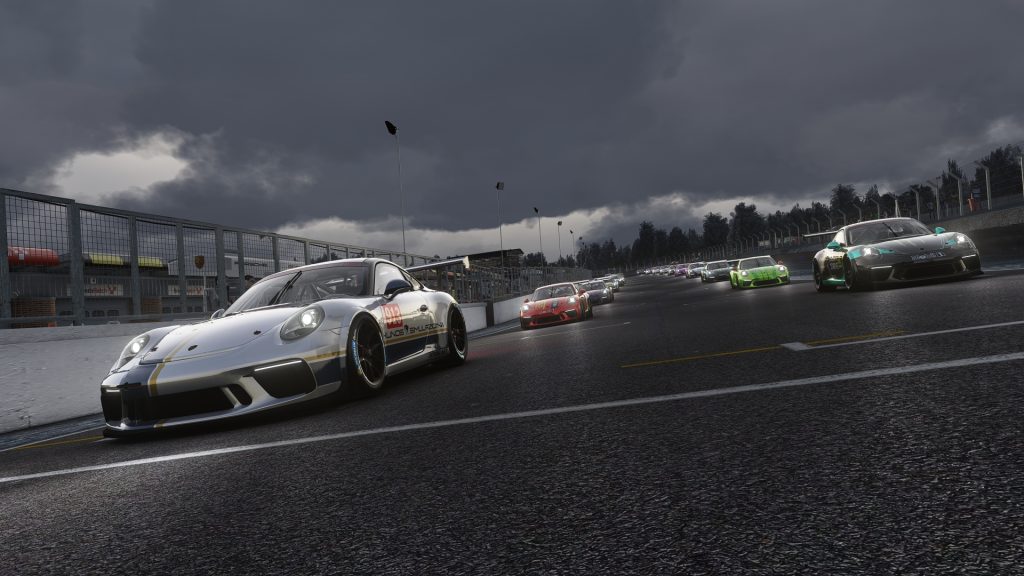 Now quickly to the quali: German Jan Nimz was fastest with a time of 1:26.425. Lithuanian Tauras Tunyla took the second grid slot being just a tenth and a bit from the pole. His fellow from the same country Edvinas Zadeikis took third. Championship leader Jakub Charkot from Poland was the only 9th, but his car was 100 kg heavier as he had to carry some stones as a reward for his winnings. All the fastest drivers get additional weight. And as you see, it changes a lot, because all the sim racers in this cup are very close. 18 drivers fitted in one second here. And 18th, exactly one second behind pole-sitter was last race winner Lithuanian Grantas Kareckas. What a plot!

Division 1 quali results

1  Jan Nimz 01:26.452
2  Tauras Tunyla 01:26.586
3  Edvinas Žadeikis 01:26.665
4  Evaldas Dzialtuvas 01:26.694
5  Simonas Urbonas 01:26.757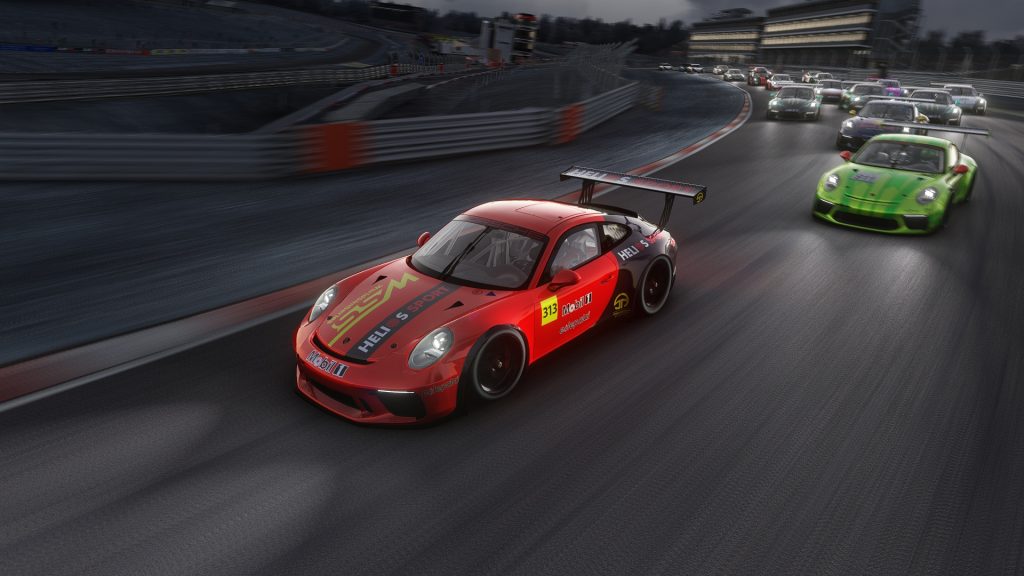 The race started very well for Nimz, but quite badly for Tauras Tunyla. He dropped to 6th on the first few corners, on the end of the first lap Simonas Urbonas rushed to 2nd. There was much of action and overtaking happening on the first lap with a few scratches, but no crashes. The only highest quality of pure racing, demonstrated by Mobil 1 Cup powered by E-tepalai.lt participants.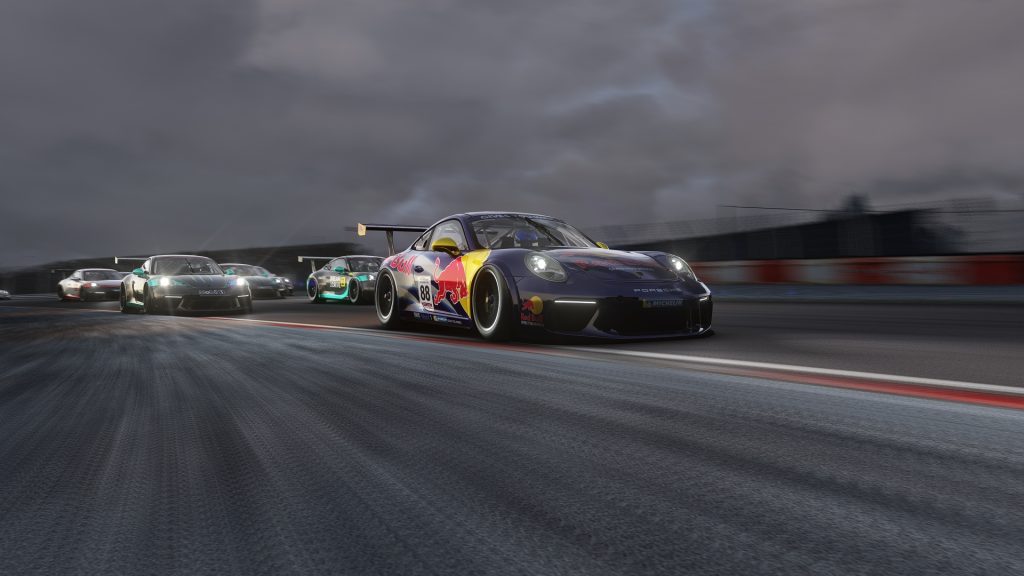 Jan Nimz continued to lead. Most of the action in one hour race with mandatory pit-stop provided "Dream 2 Drive" team. First, Laurynas Razas crashed out just before the second corner and crashed into Tauras Tunyla, which was behind him.
Then, Tauras Tunyla and Tauras Gudinavicius showed a brilliant fight with Justinas Saldukas to the last lap. Although no one of these Lithuanians got a place on the podium.
Nimz took a comfortable win, followed by Edvinas Zadeikis and Simonas Urbonas.
Now drivers can have some rest, as the journey to 6th round of Mobil 1 Cup powered by E-tepalai.lt won't be very long. Just a few hundred miles through UK's midlands to the Cheshire, where we will meet at Oulton Park.
Join the grid HERE!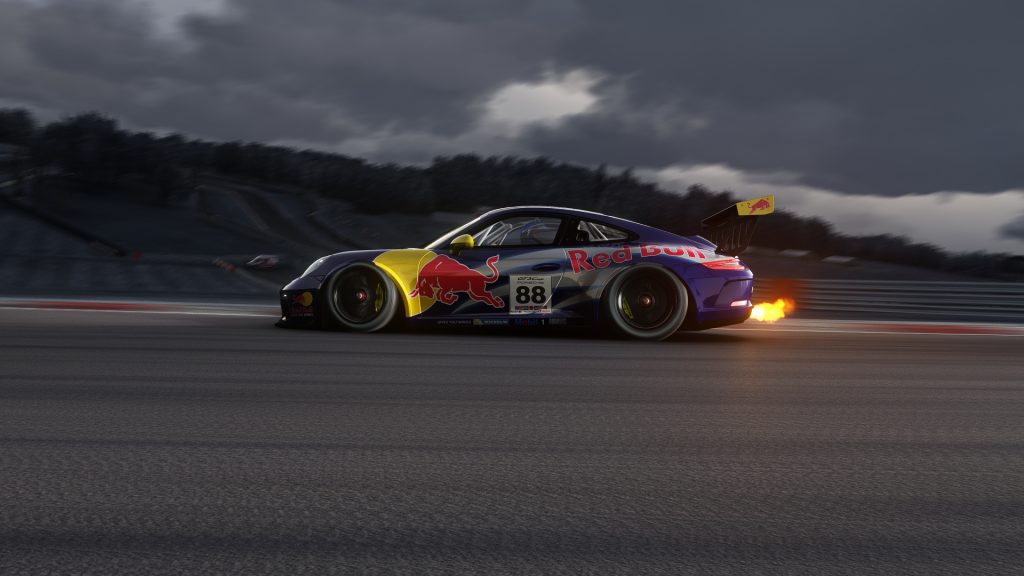 Take a look at the results:
Division 1 TOP5
Division 2 TOP5
Division 3 TOP5
Division 4 TOP5
TOP30 overall standings after round 5